We are enrolling classes and signing up teachers now!
The first class we are offering in the series is the "Introduction to Female Filmmaking."
This class exclusively teaches filmmaking through a female lens. However, anyone and everyone is encouraged to take the class.
In this course you will learn: How to be a badass filmmaker.
The three most important take-a-ways will be to fully understand who you are as an artist, how you approach your work, and what you believe and why.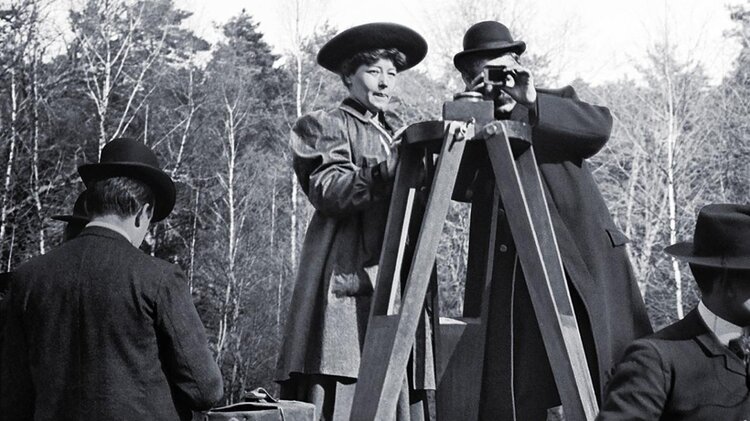 We start at the beginning of cinema. When film was created and the history of how cinema developed. Alice Guy-Blaché was the first film director ever. She started as a secretary but had a vision and brought it to life. She did not receive the credit she deserved at the time, even though she made over 1,000 films, 22 which were feature length. Alice Guy-Blaché also owned her own studio.
Film is art. It takes passion, the vision, and a strong voice. Sure, you can go out and shoot a film without any film knowledge at all. Agnes Verde, who we also talk about in this class, had no idea how to make a film. Her approach was instinctive & feminine. This all depends on you as an artist. We are here to help inspire, teach, and guide. If class isn't for you, that's okay, join our Facebook community HERE. We have frequent discussions about art, music, film and more.
Some of the films we study in this course include:
Each of the 6 courses are filled with homework assignments, quizzes, and worksheets. After this class you will be well prepared to shoot your first short-film and shoot it in your style.
You'll become technically versed in the roles that filmmaking requires. We teach different story-telling & visual techniques, theories, lighting, editing, sound-editing, composition, costume, stunts, makeup and hair styles, acting, distribution & more.
Members of FOXFORCE get an exclusive 25% off all classes offered. To find out more about membership packages, visit our membership page here.
FOXFORCE offers a full money back guarantee. We want you to feel good about what you invest in.
---
Start learning today.